Sojourning…
Dear Donors,
The beginning of my journey was like old home week serving alongside some familiar faces and the Well Community Church Fresno team, in the Lah Hu hill tribe village of Huay Sai Luang. For all of us, it was the first time to complete a full water project. This included construction of hut latrines, water faucet stations near huts, building water and filtration system tanks, as well as, laying PVC pipe from the water source to these tanks. I learned a lot about building latrines myself and although I wouldn't call myself an expert, lol, certainly chalked up some experience indeed. Quite a science it is:)
Upon my return, I was honored to be designated as consultant for the new Lanna Café Chiang Mai which included: accessing equipment needs and purchases, creating baked goods menu, teaching staff how to bake, cafe interior design, spearheading a new mission statement, and evaluation of operational procedures to implement better efficiencies and customer service. Construction is almost completed and there will be a grand opening soon thereafter upon the lift of this virus and travel bans. This cafe will serve to raise awareness of the work of I.T.D.F and will bring holistic eco-tourism into our clientele base through live demonstrations of handicrafts of the women's cooperative and roasting /cupping educational events. I think the biggest blessing in all of this process for me is the fellowship and relationships built between myself and the Lanna Cafe staff. Working with others so committed to the same cause is like none other. The joy and love that they have shown me definitely made my transition easier to new surroundings.
I have also been busy creating a baseline data survey for the Hands to Heart Women's Cooperative project which is vital for creating an economic baseline for each cooperative member and family. This will be vital in the success of the project through monitoring and evaluating the progress and possible adjustments needed along the way. We had already begun visiting villages to begin to collect basic economic data within each Hands to Heart Cooperative. Although it has come to a halt for now due to Covid-19 and protecting the villagers and staff alike, we will soon be continuing on to complete this vital survey, while deepening the relationships with our cooperative members.
Prior to Covid-19, Malee. I.T.D.F. Women's Cooperative Coordinator and myself had been traveling to villages and meeting with members for learning discussions of quality control & production. I even got a personal weaving lesson! I am here to tell you that weaving is very complex and takes some patience and perseverance to catch on. I think I am going be awhile lol. What I do know is that this weaving gig and lessons are a great way to build relationships and trust:) Weaving is about community. Who would have known? I love how the Lord always clears a creative path! More to follow!
Well, it has been a very interesting one month already, with my journey home, a 14-day quarantine, and the "new norm" taking effect. However, all is moving forward as God's plan continues. I am meeting with Lanna Cafe staff through Zoom chats to continue the progression and anticipated grand opening of the new Lanna Cafe, while they are physically moving the existing roasting area and cafe to its new location. Stateside, I am strategizing with board members of how we will move forward for Lanna Foundation with the Covid-19 bump in the road, cancelling our annual golf tournament. We are all excited of this time to build deeper connections with our donors and creative ways to raise funds and awareness continuing to bring hope to the hill tribe. My position of writing for Lanna Foundation blogs and social media to raise awareness to the vital work of ITDF continues as we move forward.
There are no words for just how much you are making a difference in the lives of these villagers. My heart, hearts your hearts!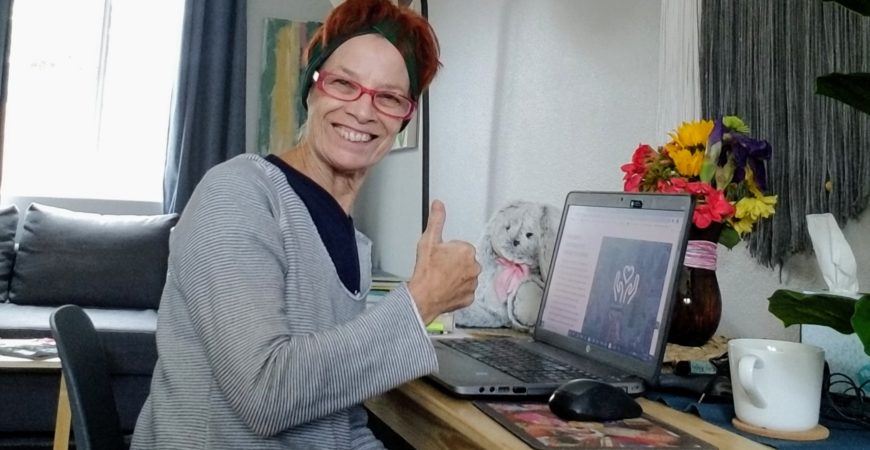 With much gratitude, love, and hope
Debbie Tingley