Dear Lanna Foundation Friends,
We are a couple months into 2021 and are hopeful for what this year holds for us and the whole world. Twenty twenty was quite a year!
Thanks to your support, the work in Thailand continued on for most of 2020. Although it was shut down for a few weeks as most of the world was, once the villages opened back up, Integrated Tribal Development Foundation was able to carry on the work of sustainable development. Water projects kept going and so did the schools in the villages as the tribal people closed the roads to their remote villages and prevented any outbreaks. We are grateful for our partners on the ground in Thailand that are facilitating this important work.
Here's a brief look at the impact you made in 2020 with your donations!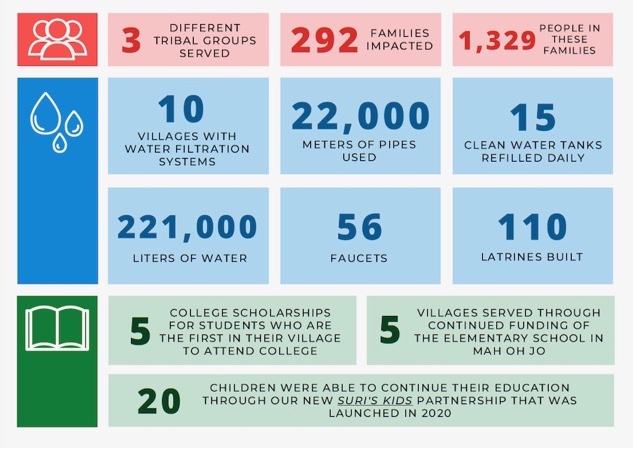 We are grateful and humbled that, despite the immense challenges brought throughout 2020, your continued support of Lanna Foundation and the hill tribe communities has facilitated the profound impact we see represented in these numbers. We are extremely hopeful and excited about the ways we can build on this work in 2021.
Hands to Heart Cooperative
We have exciting news to share about our Hands to Heart Women's Cooperative!
With the changes in our ability to sell products in person due to COVID, we were able to pivot and get a beautiful new online store up and running.
Check it out here and follow along on Instagram @handstoheart2020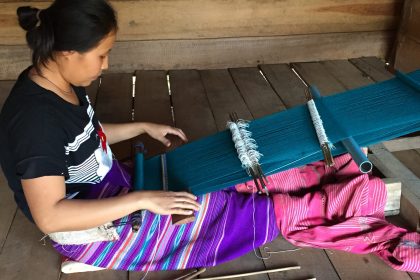 Next Steps…
We have recently switched to a new donation platform. We are excited for the new ways this platform allows us to engage with you. Visit our new platform on Network for Good.
Again, Thank You…
As always, we are thankful for your past involvement and to those of you who are presently donating. we would love to continue sending you updates via email. If you would like to receive these updates, please fill out this short form.