GivingTuesday – Nov. 30, 2021 – is a global generosity movement unleashing the power of radical generosity. Last year for GivingTuesday, we raised money for our water projects, successfully funding 10-12 water projects that have been implemented over the past year thanks to your support.
Clean water is just the beginning of transforming lives. Lanna Foundation and ITDF believe in a holistic approach to development, and we are committed to maintaining a relationship with the communities we serve long after the completion of a water project to ensure consistent sustainability, trust, and beyond.
That's exactly why our focus for this year's GivingTuesday campaign is EDUCATION. The gift of education is the gift of a FUTURE of POSSIBILITY. While our water projects support the health of children's bodies, our education projects support the growth of their minds.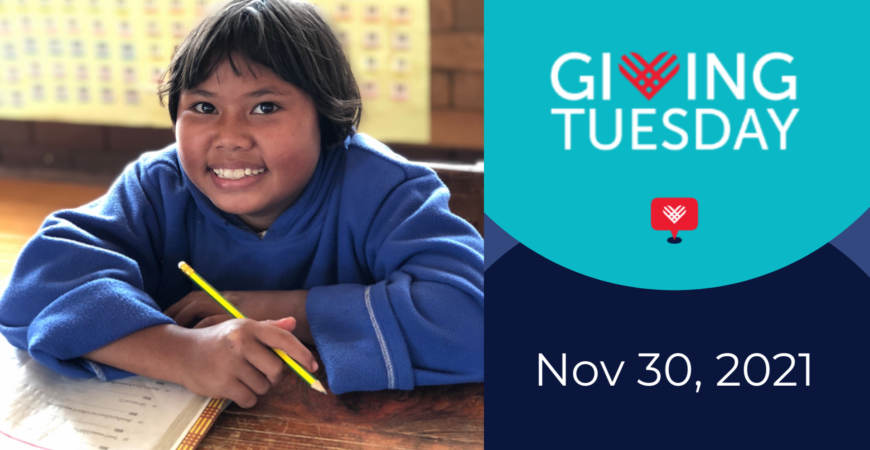 WHY EDUCATION?
Empowers children to reach their full potential and achieve higher salaries
Reduces child labor within family and protects children from trafficking
Closes education gender gap which reduces child marriage
Secondary education cuts poverty in half within communities
Education, with coordination of local government, provides students an opportunity to gain citizenship and ultimately acceptance into Thai society. However, in the remote villages of the hill tribe communities, many children do not have access to schools. That is why Lanna Foundation and ITDF have been deeply involved in increasing access to education for hill tribe communities for 15 years.
EDUCATION PROGRAMS
PRIMARY SCHOOL
Lanna Foundation is proud to support two ITDF-sponsored grade schools in the hill tribe communities of Northern Thailand. The Ma Oh Jo Primary School (K1-Grade 6) has been in operation for 13 years, while the Mae Khee Muk Noi Primary School in collaboration with Starbucks International (Pre-K-Grade 6) has been in operation for six. Lanna Foundation and ITDF also sponsor two additional preschools in Klaw Law Blur and Krae Maw Khee. Altogether these three preschools served 108 children in 2020 alone.
Primary education fosters a foundation upon which students can create a self-sustaining life of agency and possibility. After graduating from Grade 6, many of our students have gone on to continue their education, often with Lanna Foundation's support, making it to trade schools, college, and beyond!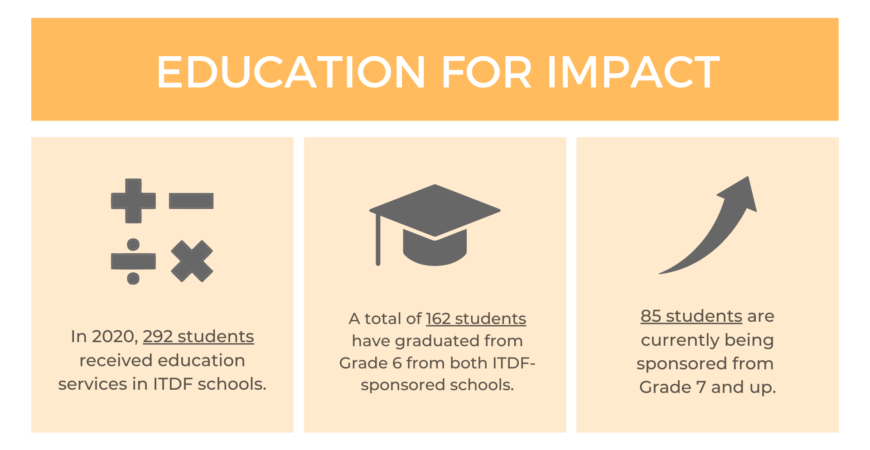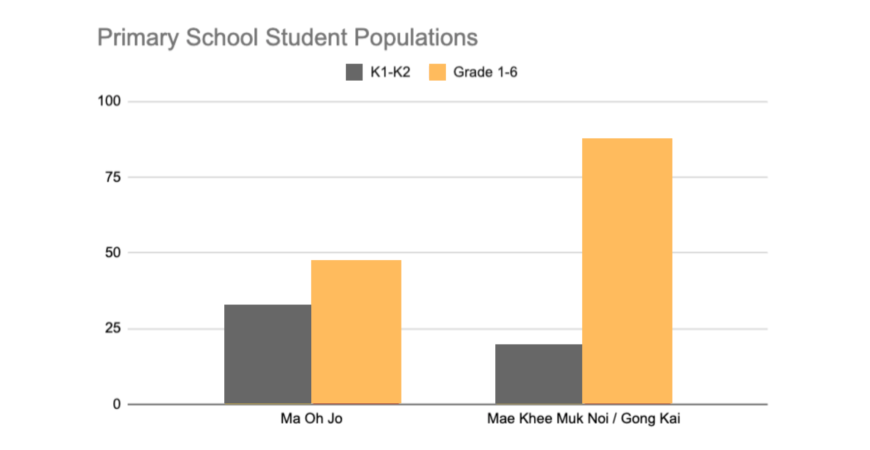 MAKER SPACE
A new program called MAKER SPACE at ITDF's Mah Oh Jo primary school is giving students the chance to become KIDPRENEURS. The new program was created last year by Principal Kru Nam to empower students and supplement the existing curriculum by teaching them vocational skills. Students can gain hands-on experience in crafts such as weaving, sewing, cooking, farming, engineering and entrepreneurship!
ITDF and Lanna Foundation are blessed to work alongside passionate local staff and educators whose hearts are dedicated to empowering their students to pursue futures of possibility! Learn more about the program below.
Weaving & Sewing
Through the MAKER SPACE program students are able to learn both sewing AND their traditional hill tribe weaving craft. Sewing teaches many skills, such as scissor cutting, measuring, math, great focus, and patience.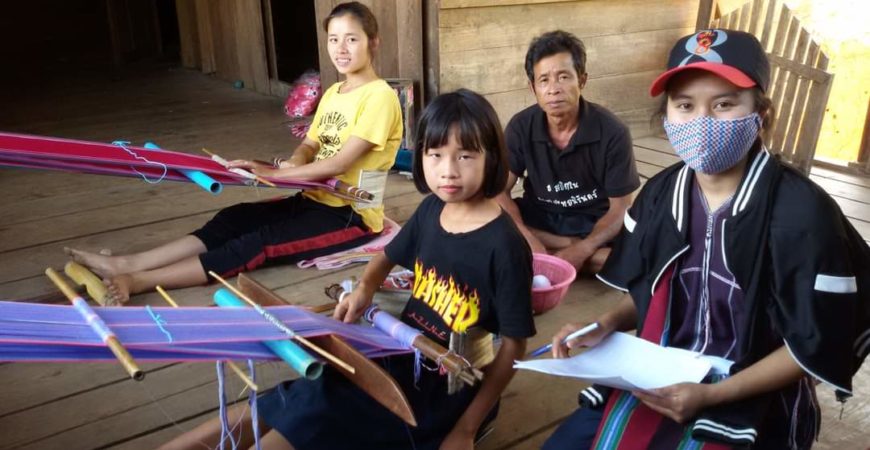 Farming
Ma Oh Jo educators are sowing seeds of knowledge through the organic farming component of the MAKER SPACE program. Through hands-on engagement, students learn the preparation of soil, planting, and cultivating crops. Once grown and ready, they learn the process of harvesting their own crops. Some are used in their very own student lunches and others are sold in their student store to raise money for projects and supplies. The project directly reinforces a necessary life and economical skill set to bring food to their table and sustainable income to their family.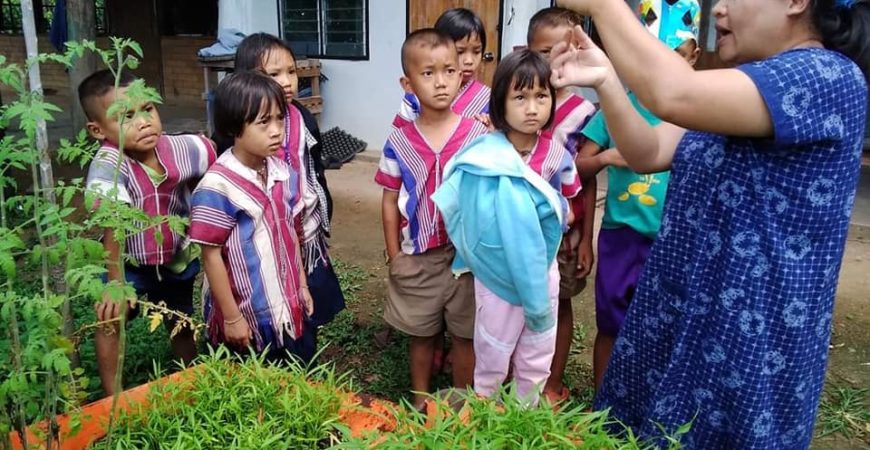 Engineering
Through the MAKER SPACE program students were engaged and guided in a mini water project in which they learned about design, science of bringing clean water to their lunch compound through force of gravity, and the process of charcoal filtration. They also learned of the need for clean water and its effect on preventing disease. The students took part in every aspect of a mini water project from digging of trenches to laying PVC pipe to connecting and sealing pipes up to the compound. The students learned the importance of clean water and the science and engineering aspect of bringing it to their lunch compound.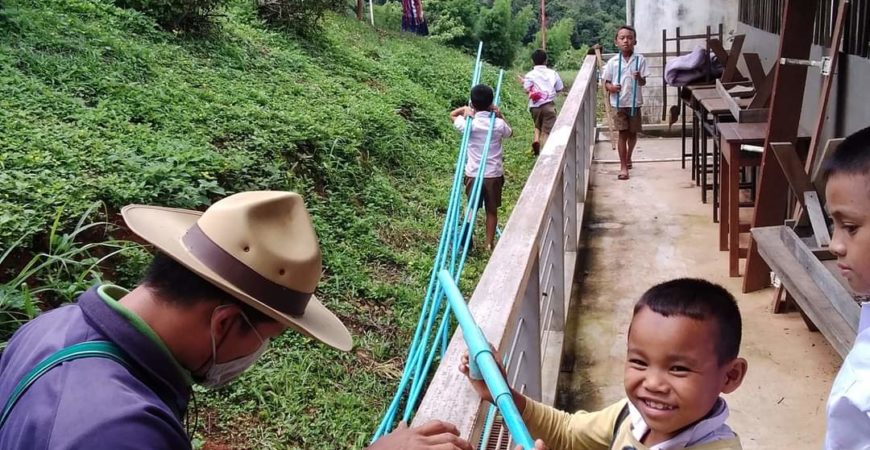 BEYOND PRIMARY SCHOOL
A student's formation does not end after they graduate from one of our primary schools. In accordance with our mission of creating truly SUSTAINABLE impact, ITDF and Lanna Foundation also facilitate a scholarship program, so that students can continue pursuing their education beyond Grade 6.
Thanks to the support of our community, we are sponsoring the education of 85 students from Grade 7 and up. These students have been selected through a competitive application process. Scholarship recipients must:
Have a 6th grade diploma
Complete the ITDF scholarship application
Receive a teacher recommendation
Demonstrate good attendance, behavior/study habits
Score a GPA 2.5 or higher
Write an essay about their goals/aspirations through education
Parents and student must agree and commit to maintaining a good standing within regulations of ITDF scholarships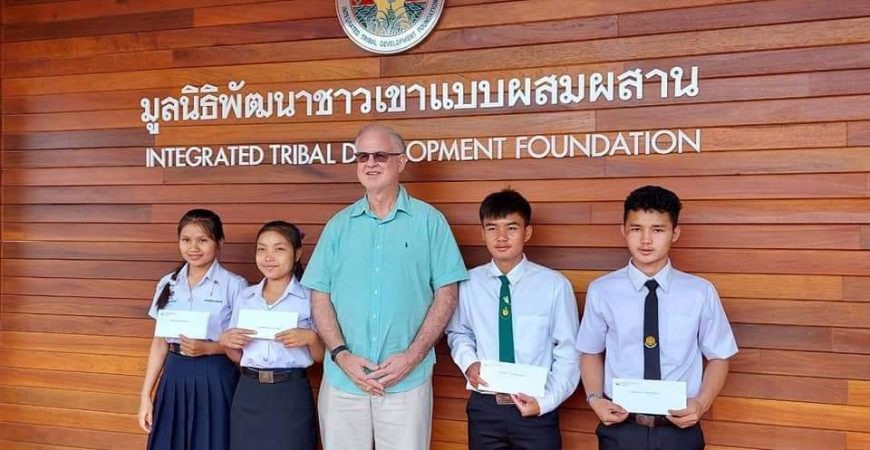 WHY NOW?
Our focus on education is more pressing than ever as the Covid pandemic continues to have a great impact within our hill tribe villages. Young people have been greatly effected as students. All schools have operated online to follow the guidelines of the Ministry of Education, and our teachers and staff have worked hard to innovate and adapt to a remote learning model for our students.
Unfortunately, the pandemic has continued to present some devastating barriers to access of education for our hill tribe students, which include: no access to internet, computers, parental support for incurring costs for internet access and obtaining materials. Almost all parents have struggled to help their children optimize their learning experience due to lack of their own education and the heightened family financial situation.
JOIN US
This GivingTuesday – November 30th – we are inviting you to join us and empower these children to RISE ABOVE and BEYOND by supporting our EDUCATION campaign.
Every donation has a DIRECT IMPACT ON A STUDENT by supporting their access to quality education at this pivotal point in their development and journey. Join us at the link below.