Last year for #GivingTuesday, we invited you to join our mission and give the gift of life: WATER. The success of that campaign has created waves of impact over the past year – funding 10-12 water projects – even with the added challenges of doing it all in the middle of a pandemic.
The impact of these projects extends beyond clean water. The completion of a water project in a community marks the beginning of a continued relationship between the community and ITDF.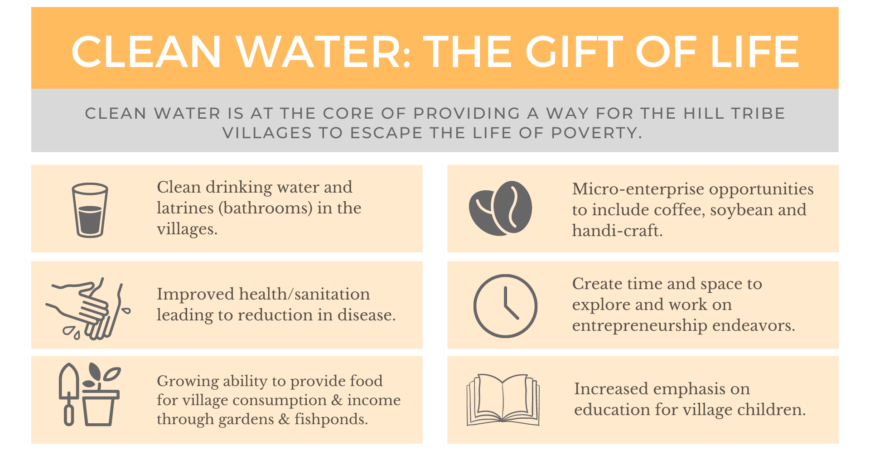 Last month, the ITDF water project team returned from the village Mon Wat in the Province Lampang. Back in April the team finished a much awaited water project in the village, directly impacting 25 families.
The team returned in September with garden supplies, training and assistance to each family in planting their own garden near their hut. Each family received: 8 types of seeds, a watering can, a rake, and 2 rolls of protection netting. These gardens offer a dual-benefit to the families, serving as both a source of nutrition and sustainable income.
30 villagers attended and participated in a natural dish/laundry soap making workshop. This workshop always brings smiles as participants see how much money they will save. One batch of soap makes 14 liters and costs approximately. 75 baht to make, compared to what would routinely cost them 700-900 baht for a very small amount of soap.
Lanna Foundation and ITDF believe in a holistic approach to development. Clean water is just the beginning of transforming lives. We are committed to maintaining a relationship with the communities we serve long after the completion of a water project to ensure consistent sustainability, trust, and beyond.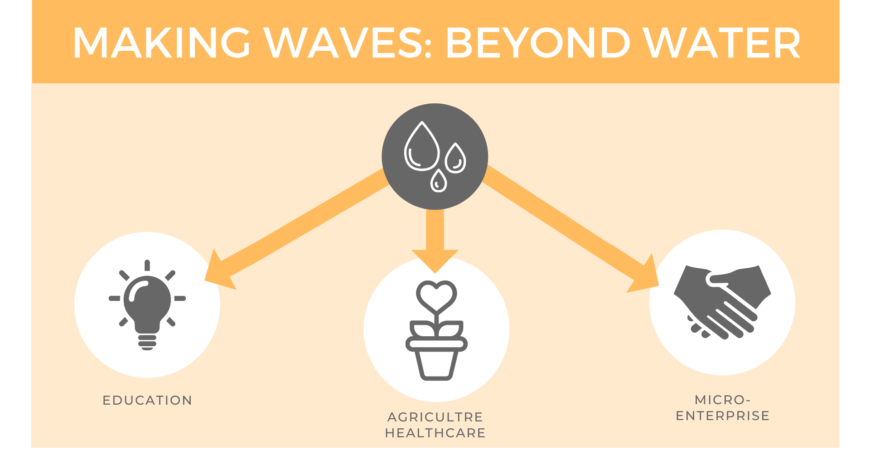 We are so thankful for our successful #GivingTuesday campaign last year, for all the supporters who turned out despite a tumultuous and unprecedented year, and the impact created by the water projects that were funded through that campaign.
We can't wait to announce the focus of our 2021 #GivingTuesday campaign which, like our mission, builds off of the success of the water projects to support a holistic approach to sustainable development.