Lanna Foundation envisions a future where the women of Thailand's hill tribe communities are empowered as leaders and entrepreneurs. Where they are inspired creatively, individually, and collectively. Where they are active in the preservation of their ancestral traditions and in the economics of their families.
This is the founding vision behind the Hands to Heart Women's Cooperative Project (HHWCP).
The Hands to Heart project empowers hill tribe women by nurturing creativity, helping to preserve their ancestral weaving tradition, and creating sustainable income. The project provides training & development workshops for our artisans, sponsors micro-loans to launch their enterprises, and guarantees a market for the handi-crafts they produce.
The women's goals are to INSPIRE, PRESERVE, ASPIRE, and play an ACTIVE role.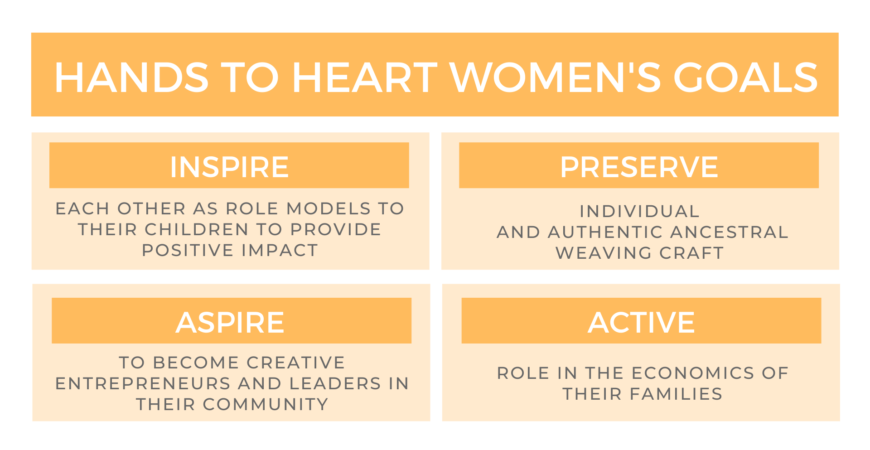 We pursue these goals through the commitments we make to our artisans. In partnership with Lanna Foundation and ITDF, HHWCP is committed to:
> Buy weaving craft at a direct trade price
> Provide micro-loans for artisans to start handi-craft businesses
> Conduct training & development workshops
> Assist in the development of new markets
> Ensure a consistent and sustainable income
These goals, commitments, and relationships weave a CYCLE OF EMPOWERMENT.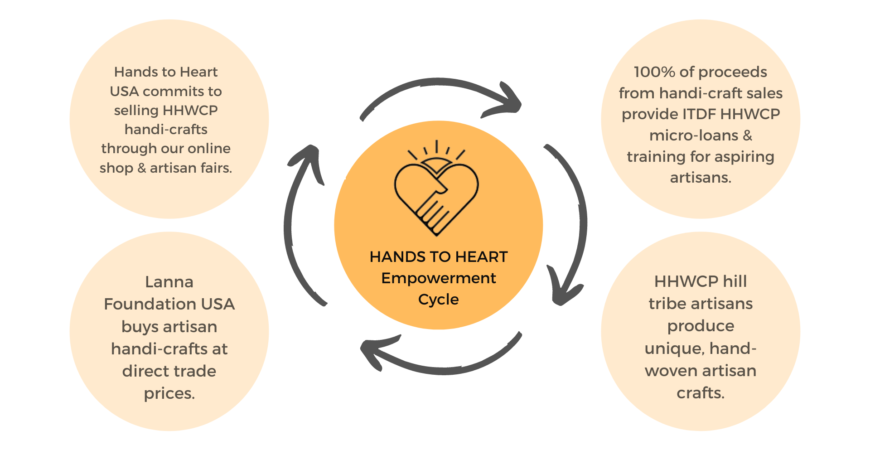 Thanks to this model of empowerment and the support of our community, the Hands to Heart Women's Cooperative Project has already delivered incredible impact over the past two years.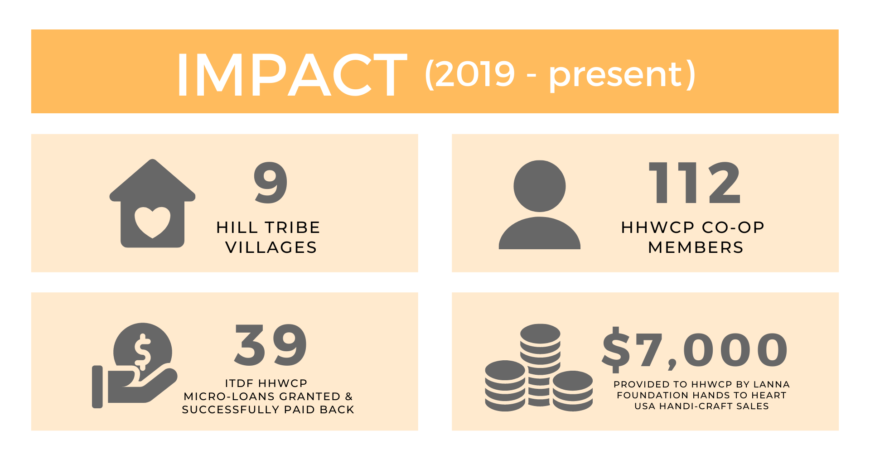 We are committed to reaching as many hill tribe women as possible with this project. How are we doing that? For every ITDF water project, the HHWCP is introduced to women members of the community as an empowerment opportunity.
Learn more about the project and support our work at the links below.
---
P.S. Are you excited about this project? Do you feel called to support the economic empowerment of women in Thailand's hill tribes? Consider becoming a monthly donor and sponsoring women entrepreneurs by visiting this link.